SFP Members are well-equipped to coordinate Government funding
Areas of Wales with a preexisting Sustainable Food Places (SFP) food partnership, when compared to areas without, have been able to better co-ordinate the £2.5 million Welsh government food poverty fund. As a result of their progressed partnership development, SFP members have been able to immediately put that money to work addressing the root causes of food poverty. This research shows that SFP members are well equipped to quickly, proactively and effectively coordinate government funding.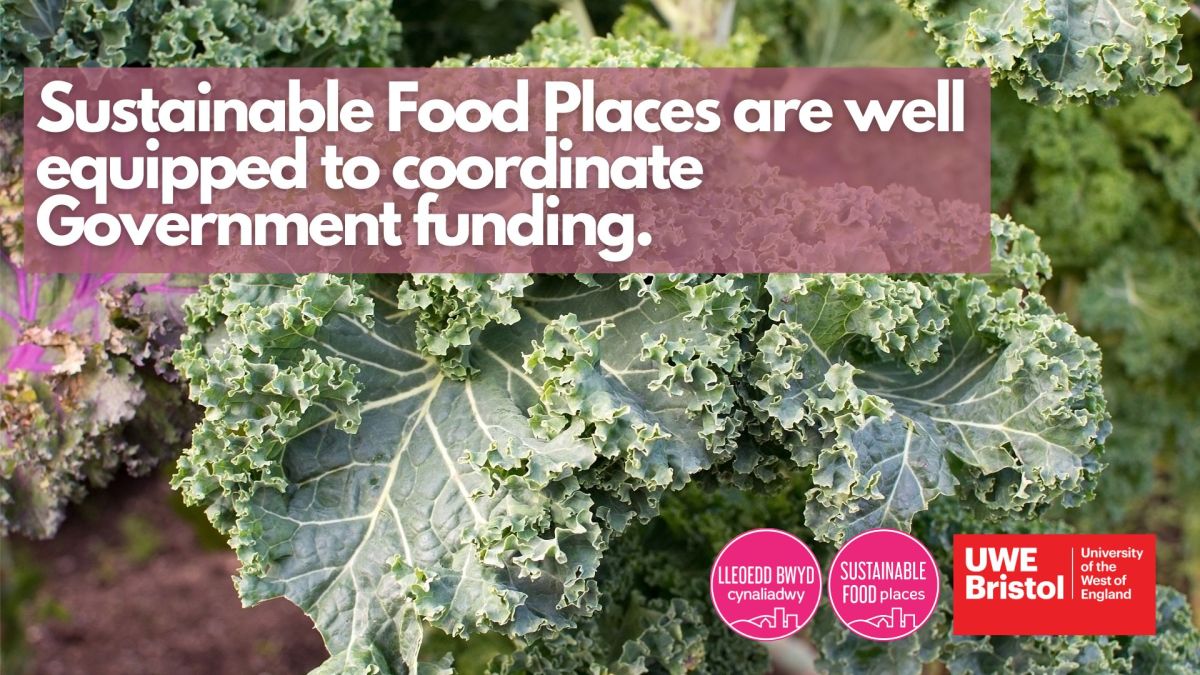 The value of local food partnerships, Covid and beyond
We are pleased to share with you this University West of England report showcasing the value and achievements of Local Food Partnerships as they pivoted to respond to a period of national crisis. With a range of case studies from our vibrant network, this report highlights how our members stepped up to play a vital role in the food crisis relief effort, and continue to fill the leadership gap on local food issues in the post pandemic environment.