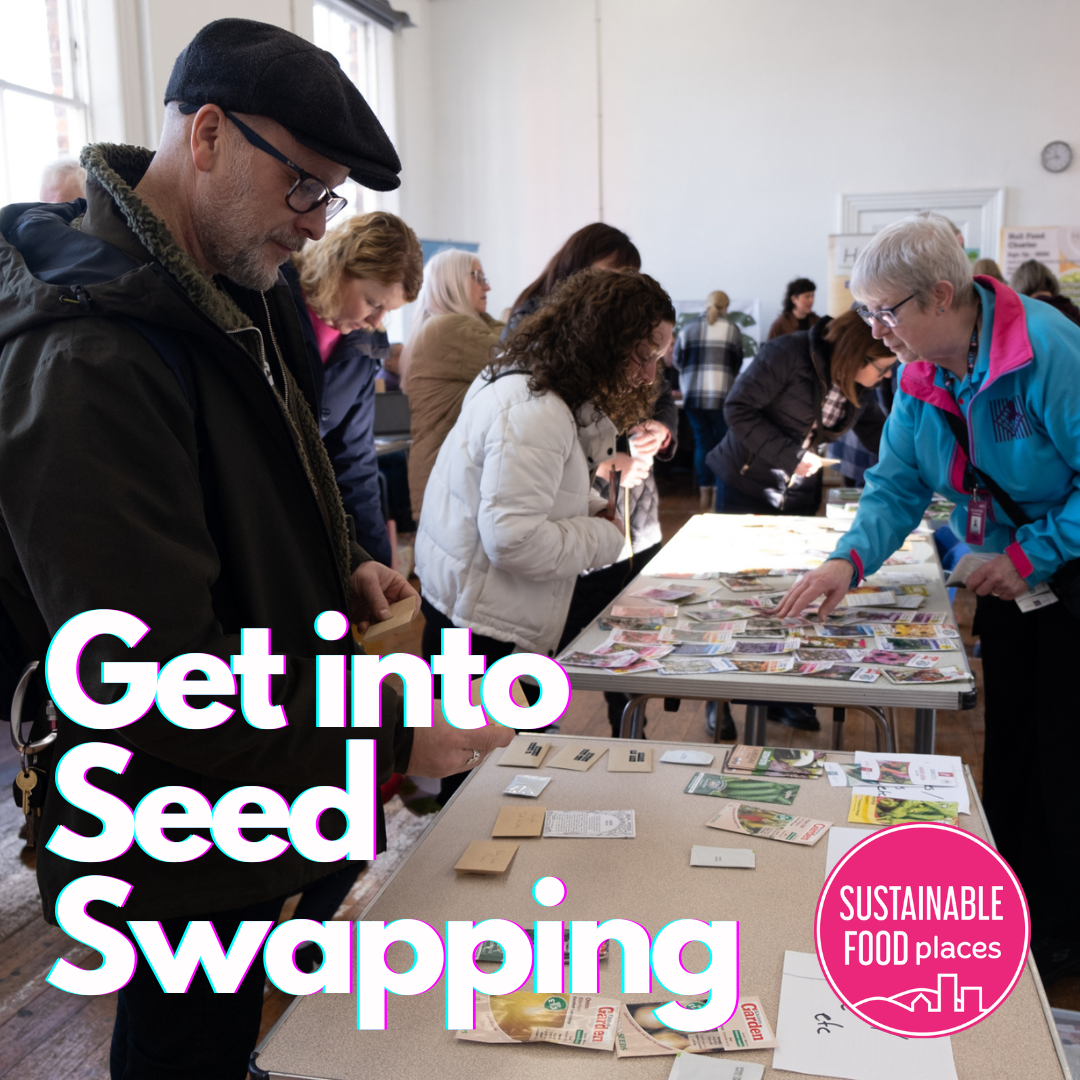 As the growing season approaches, this is the perfect time of year to get into seed swapping. If you haven't already done so, it's a great time to test and swap seeds. You can do this whether you have a market garden, community plot, a back-garden, or even just a window-sill. Anyone can grow their own; all it takes are some viable seeds, a bit of Earth, water and sunlight.
Why would I get into seed swapping?
If you're looking to plant things from seed you can always go and buy seeds in a shop, but, in doing so you might miss out on a great deal of variety, local adaptation, and community spirit. Not to mention the fact that swapping seeds is free, and so is accessible to everyone. By finding local people who have seeds, interest and valuable growing information to swap, you can build local food resilience by accessing a greater variety of locally adapted seeds (grown over many seasons in your locality, and/or grown very far away!).
How to organise a seed swap (even a really small one)
The first step when thinking about organising a seed swap is asking around - who would be interested in starting a seed swap? At the end of the day all you need is a space, seeds, and people! Here is a great resource put together by Seed Savers Exchange - how to start a seed swap.
How to test your seeds
The next step, if you're thinking of bringing your pwn seeds to a swap is to test them so that you can know for sure that your seeds are still good to go. The lovely local Devon company Vital Seeds have put together a great resource on how to do this - with fantastic video content!
Share your stories
Finally, if you have organised or participated in a seed swap - tell everyone about it! Seed swapping is a very ancient practice, but something that can feel very novel to us nowadays. The best way to bring it back is to share stories of participation and success! So please share any seed swapping stories with us, and with the wider Sustainable Food Places network (or your own food community).