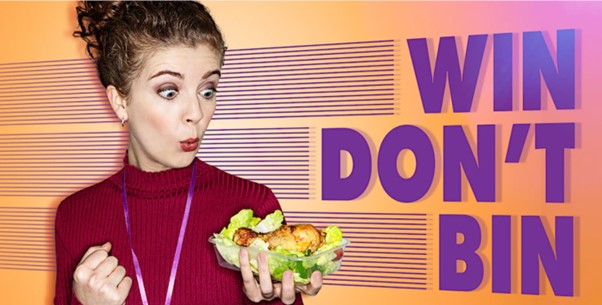 Come join the Winchester Food Partnership and the University of Winchester for a free lunch and event celebrating and promoting the local work on reducing food waste.
Date - 8 Mar 2023
Time - 1200-1400
Location - University of Winchester
This lunchtime event will provide you with some key skills on how to reduce, or even eliminate food waste from your everyday life.
Why not join us at the University for a free lunch, made with surplus food, in support of WRAP's Win. Don't Bin campaign
Learn about food waste, its impact on the environment, the overall cost to families and businesses locally, and the wider loss for our global community
The Winchester Food Partnership will also be launching their Good Food Charter. They will be encouraging guests to sign up and looking at ways they can demonstrate best practice and show support for the good food movement across the Winchester district.
Winchester Food Partnership believes, good food is vital to the quality of all our lives. As well as being tasty, healthy and affordable the food we eat should be good for nature, good for workers, good for local businesses and good for animal welfare. Our vision is to create a healthy and sustainable food culture for people living and working in the Winchester District, regardless of income.
Winchester Food Partnership is a member of Sustainable Food Places and is working on several funded projects, including Good Food Movement and Food for the Planet