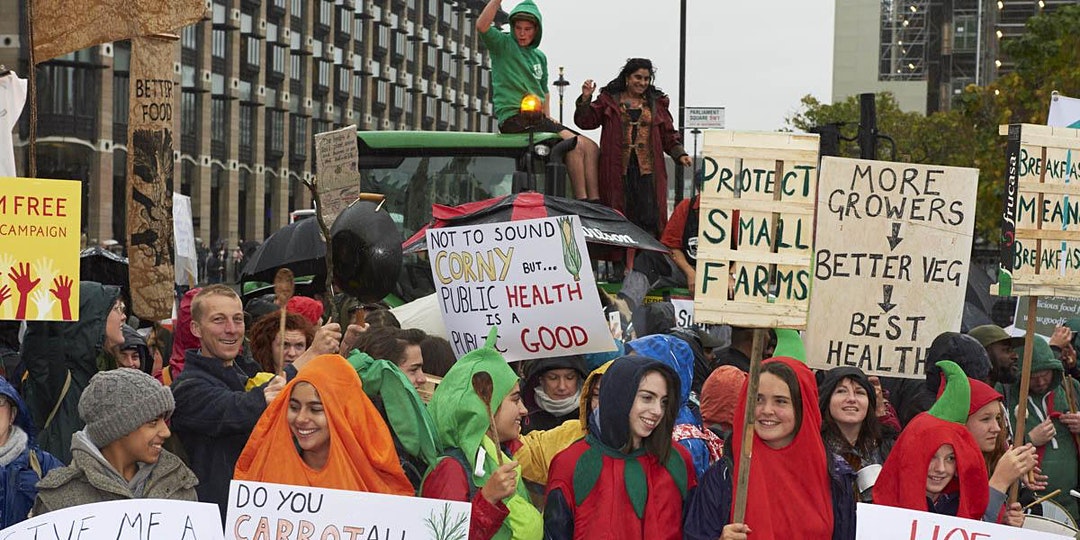 COVID-19 shows need for a radical change in our food system. What should we build or disrupt?
COVID-19 shows the need for radical change in our food system. As landworkers, farmers and growers, we will look at what we need to disrupt, and what to build and strengthen to support a real transformation in our food system.
Speakers:
Vandana Shiva - Navdanya
Vandana Shiva is a world famous Indian scholar, environmental activist, food sovereignty advocate, and anti-globalization author.
Jyoti Fernandes - Campaigns and Policy Coordinator, Landworkers' Alliance
Jyoti is an agrecological smallholder farmer based in Dorset, UK. The farm runs a micro dairy and produces a wide range of products from cheese and meats to cider, juice and preserves. The farm is part of a local smallholders cooperative that shares collective processing facilities and markets the products of the members' smallholdings collectively. Jyoti coordinates the Policy, Lobbying and Campaigning work of the LWA.
Vicki Hird
Vicki Hird is an award-winning author, expert, strategist and senior manager who has been working on environment, food and farming issues for over 25 years. As part-time sustainable farm campaign coordinator at Sustain, Vicki manages the farm policy and related campaigning.
Facilitated by: Roz Corbett (LWA) & Srik Narayanan
This event is available to Landworkers' Alliance, Organic Growers Alliance and CSA Network members for free.
We welcome anyone who is not already a member to join in, but we ask for a contribution of £5 to help cover our costs. However, we greatly recommend joining as a member, there are many benefits to joining our organisations; solidarity, training, supporting your business to grow, getting essential support and guidance when you need it, campaigning for your rights and networking with like-minded people.
More info here:
We would also like to acknowledge that there is a cost to bringing you these events, so if you are a current member, but would like to contribute then please do.
Ticket options
Free member £0
Member who would like to provide extra support £5
Non-member £5
Non-member who is short on funds £0
Please note that the event will be on a first-come first-serve basis. Our capacity is 90 places online, but we will be selling extra tickets as sometimes people cannot make it.