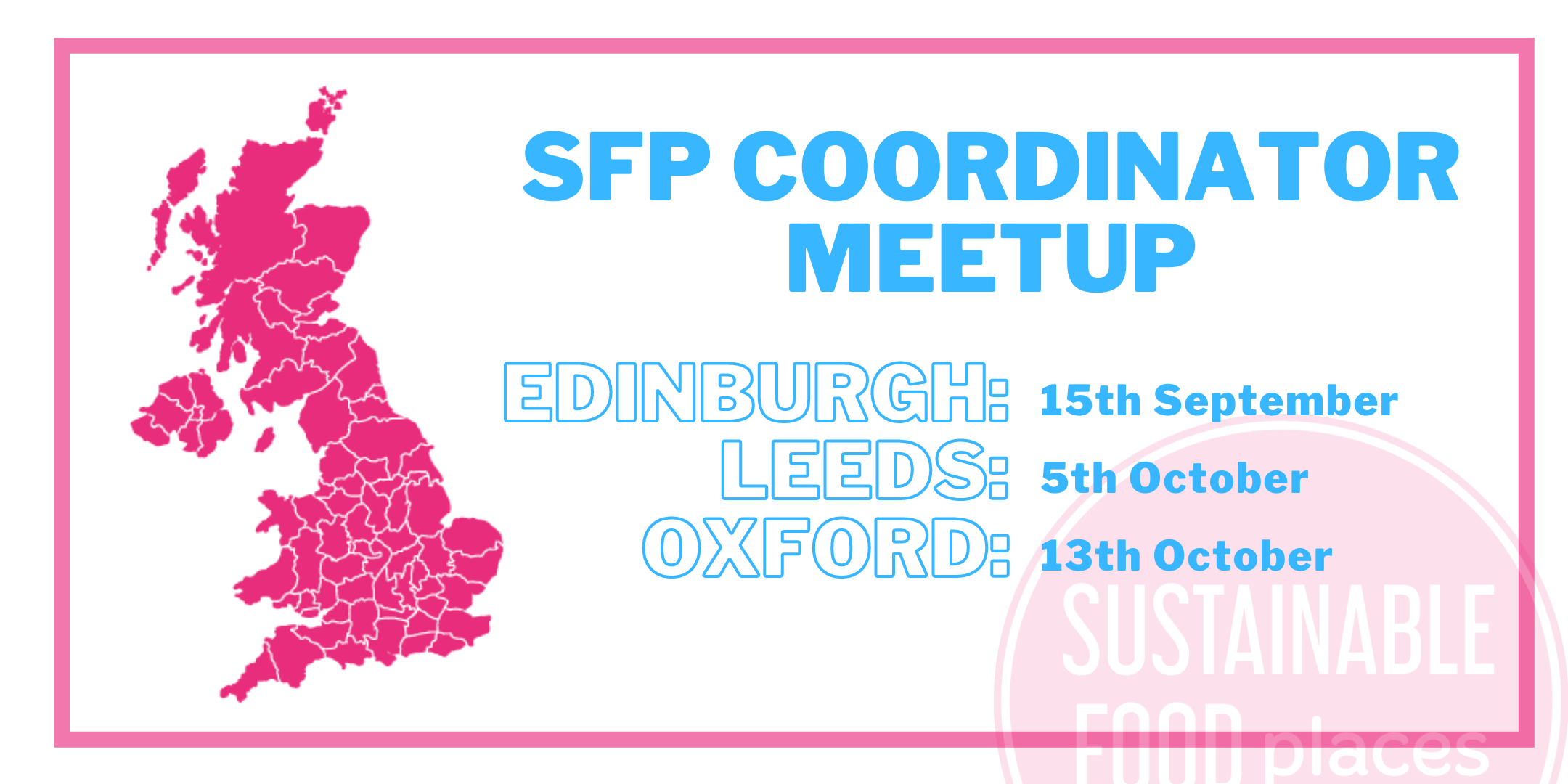 After all this time apart, we'd love to see you properly!
We are holding three meet-ups across the country exclusively for Sustainable Food Places partnership coordinators. There will be an opportunity to explore the unique and varied work of being a food partnership coordinator, share skills, experience and inspiration from across our network. Just as importantly, they'll be an opportunity to (re)connect, share some food and recharge.
To manage numbers we are restricting spaces to one person from each SFP member partnership, ideally the coordinator as these events are designed for those food partnership coordinating role, rather than others involved in food partnerships.
Please select the location most easily accessible to you. Note that each event occurs on a different date, but will contain similar content.
COVID-19 SAFETY NOTICE:
We know that not everyone can or wishes to commit to in-person events yet. Please feel no pressure to attend. The events will only go ahead if Covid rules and guidance allows. We are will be providing space and flexibility to make the days as comfortable as possible and full risk assessments have been carried out. All venues have Covid safe policies in place and this includes catering. These will be available to all attendees.
The SFP team and venue staff will put measures to manage the risk of covid infection, and will be asking participants to take steps to support this. We will share information about this ahead of the events. By signing up to an SFP Coordinator Meetup, you are agreeing to follow the guidelines and procedures that we will outline. Any event may be cancelled in response to the changing covid situation.
EDINBURGH MEETUP 15th September 2021
LEEDS MEETUP 5th October 2021
OXFORD MEETUP 13th October 2021