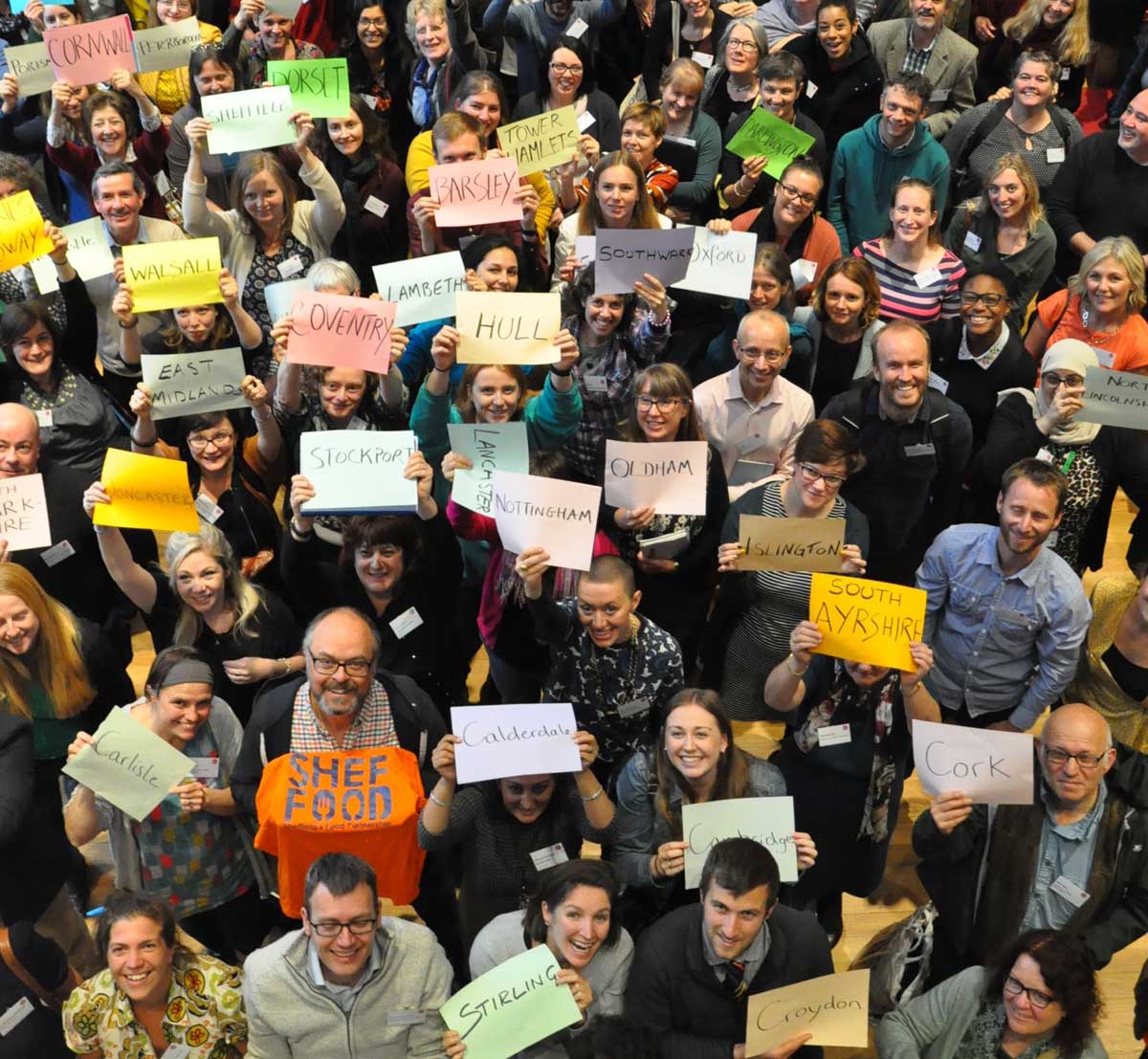 Such was the theme of the 6th Sustainable Food Cities Conference hosted by Newcastle on the 12th and 13th June. Never has the annual conference welcomed so many delegates, with more than 180 coming from 63 places across the UK. A fantastic gathering of old and new friends and a reenergising of determined activists.
After getting over the initial fright that we would not have enough places for all the enthusiasts who turned up on the evening of the 12th, the conference dinner kicked off with a healthy 'Virgin Berber Bloody Mary Shot' - a special from the fabulous Harissa Kitchen who, along with the Newcastle Food Partnership, welcomed guests in style. Dominic Coleman from Oldham Council gave SFC guests an update on the Cooperative Councils Innovation Network's Sustainable Food Policy Lab, and Dale Cranshaw presented the Soil Association's Food for Life Get Togethers, a new nationwide programme which recently secured £5.1 million from the National Lottery Community Fund to use good food to connect people of all ages through growing, cooking and eating together.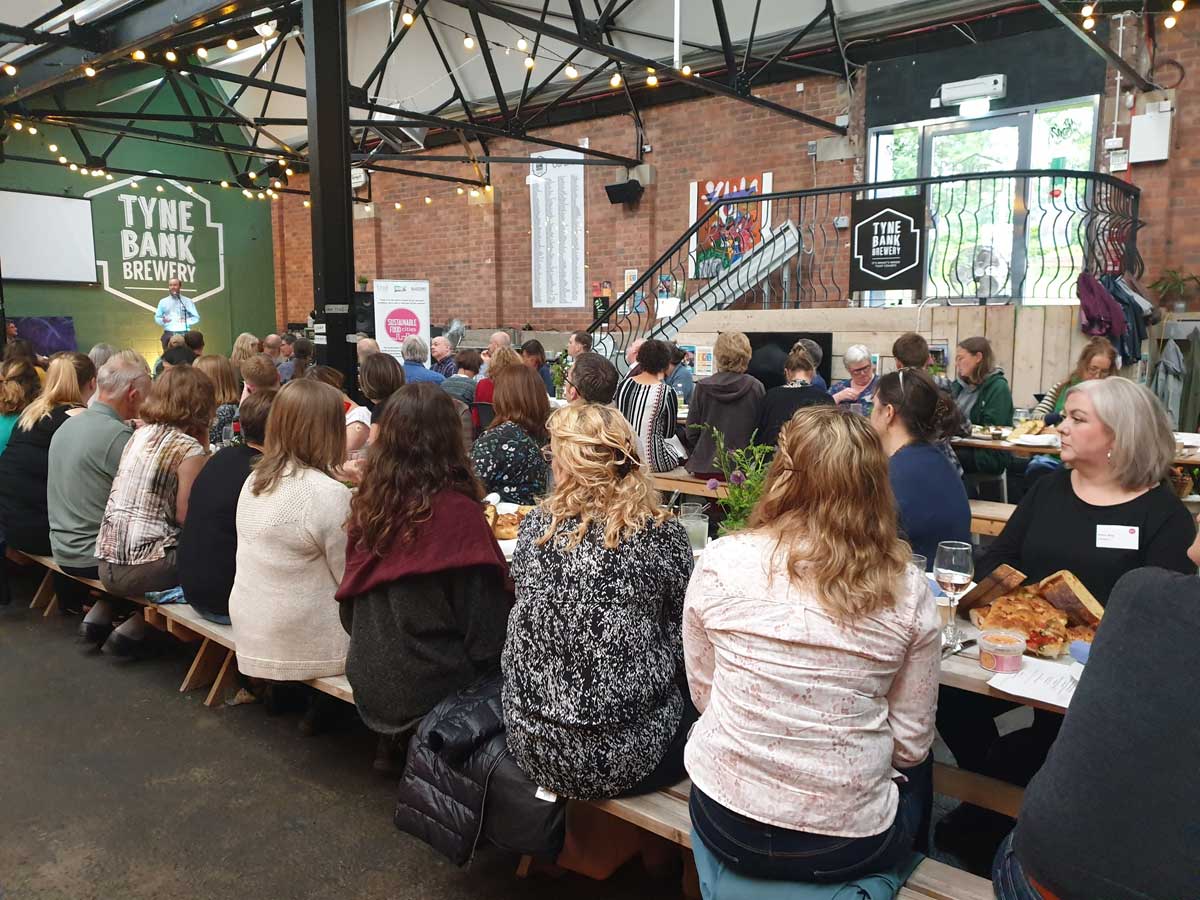 The first session on Thursday 13th was a whirl of inspiring speeches from Cllr Kim McGuinness welcoming delegates to Newcastle and sharing their sense of overall emergency, Kath Dalmeny as usual brilliant in setting the scene and getting our brains in gear ready for a productive day, and last but not least an inspiring video message from Olivier De Schutter, former UN Special Rapporteur on the Right to Food, confirming that cities really are the centre of gravity for radical food systems transformation.
Morning workshops
A) Taking a Whole System Approach to Food and Health
Systems thinking is becoming a widely accepted approach within public health and Public Health England will soon publish a toolkit for a Whole Systems Approach to Obesity for local authorities across England. This participatory workshop will explore SFC members' experiences of engaging with health-led whole systems approaches and ask: What opportunities and challenges are there for SFC partnerships, for whom public health is a key partner? How do we balance the need for specific programmes targeting obesity with those targeting the food system overall? How can SFC's existing approach best integrate with the emerging public health 'systems thinking'?

B) Sustainable Food Cities and the Global Climate Emergency
To date 54 councils have declared a climate change emergency in the UK, of which just over a third are members of the Sustainable Food Cities Network. Despite accounting for more than a quarter of global GHG emissions, however, the key role of food and farming in tackling climate change is often ignored or deemed too complex to deal with. This session will look at the current state of the climate change agenda in the UK, hear from members about how they are engaging locally and discuss the contributions we can make and the approaches we can take both locally and nationally to drive and support action on this vital issue.

C) Sustainable Food Cities and the Fight against Food Waste
One-third of all food produced in the world for human consumption never reaches consumers' tables or is thrown away. As well as contributing directly to climate change, when we throw food in the bin, we are also effectively throwing away all the energy, labour, water and natural resources that went into making it. This workshop will give an overview of the problem and showcase national and local action to tackle food waste. Participants will hear from food partnerships with experience in developing and delivering city-wide food waste action plans and will be involved in mapping the elements of a potential city-wide campaign to reduce food waste.

D) Putting Good Food at the Heart of Good Planning
Come along to this workshop to find out how the planning system can help you achieve your vision. Councils assess planning applications against the policies in their local plans but do your planners know what a Sustainable Food City should look like? The food system, from field to fork, relies on decisions about the use of land and the shape of new development. Hear top tips from SFCs that are already getting involved in planning. Consider the best tools to use and where to find more help. At the end of this workshop you will better understand how the local planning system works and have the confidence to make the planning process work for you.

E) Community Kitchens: Sharing Experiences from across the Network
Many SFC members have set up their own community kitchens, are thinking about it or are working with existing kitchens. So why all the interest? What are community kitchens, and how can they help food partnerships to achieve their goals? This facilitated, participatory workshop is an opportunity to share experiences which clarify, inspire and encourage whilst also providing a reality check. It will use Brighton and Hove Food Partnership's experience of setting up a new community kitchen last year and other SFC members' experiences of different models to explore the benefits, opportunities and challenges of setting up a successful community kitchen.

F) Making Good Food Enterprise a Sustainable Food Cities Mainstay
Good food entrepreneurs and enterprises are a vital part of SFC and include those growing, producing, making, selling and saving food. They are key to a vibrant local food economy, providing training, skills and jobs while helping to mainstream healthy and sustainable food. This workshop will explore how to work with start-up and existing food enterprises, including how to encourage social and community enterprise business models and what training and support is needed and available. We will look at successful initiatives to support good food start-ups, such as those run by Impact Hub and GCDA and discuss what support SFC partnerships need to progress this vital area of work.
Networking
Noise levels at the networking session officially beat all previous records providing a good measure for the tone of the day.
SFC Awards 2019
We were proud to be able to announce 8 Sustainable Food Cities Bronze Awards and one Silver.
Download the Award applications
Middlesbrough - Joe Dunne Award presentation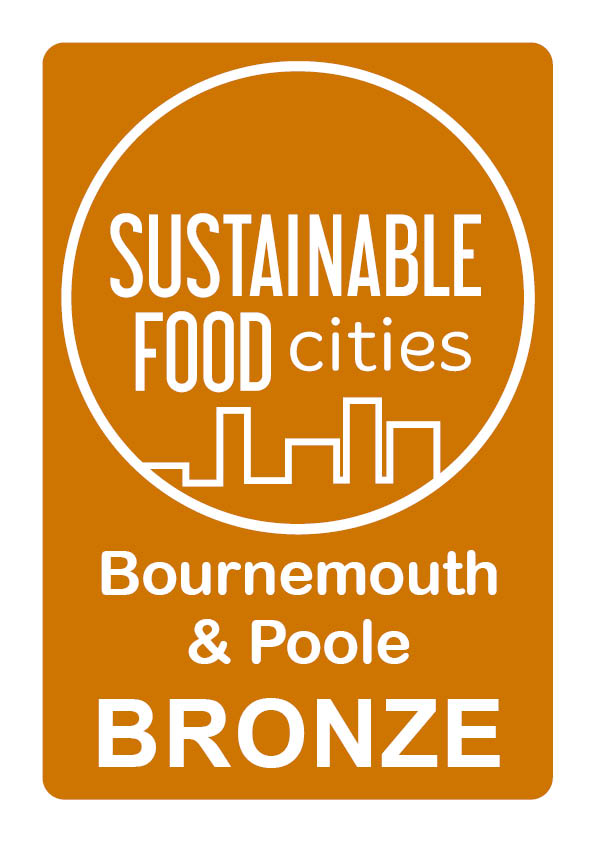 Edinburgh - Lesley Curtis Award presentation
To be uploaded
To be uploaded
Lewisham - Anne McBride Award presentation
Newcastle - Ian Pilkinton Award presentation
Stoke-on-Trent - Katrina Hull Award presentation
Food Power Conference
The Sustainable Food Cities Conference was preceded this year by the Food Power Conference. People taking action to tackle food poverty from across the UK shared their experiences - this included many members of the SFC Network. Food poverty alliances working strategically to strengthen their local communities' ability to reduce food poverty came together.