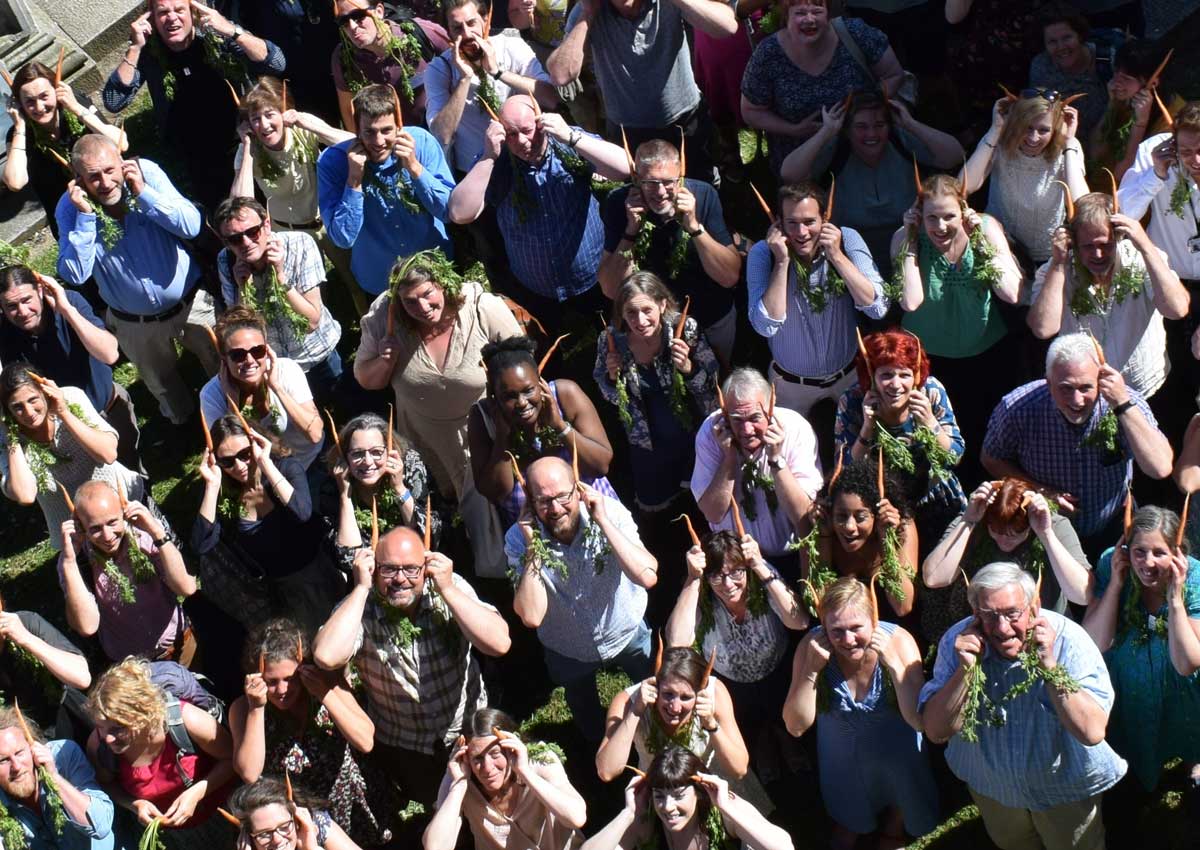 Hosted by Cardiff on the 26th June, the Sustainable Food Cities Conference 2018 was fully booked again this year with 160 delegates and more than 60 places from across the UK represented.
Welcomed by the Leader of Cardiff Council Councillor Huw Thomas, the cities, towns, boroughs and counties represented were able to get a sense of just what can be achieved when local political support is strong and policy-making is integrated. Cllr Huw Thomas announced the city's ambition to achieve a "Silver" Sustainable Food Cities award next year and "Gold" in the near future.
From local to global, the Sustainable Food Cities movement was placed on the international scene by Dr Florence Egal, a close contributor to the Milan Urban Food Policy Pact and advisor to a number of international food networks and policies. Download the presentation
The rest of the day was allocated to networking, workshops and the SFC Awards.
Following the conference, and just hours after the launch of the Government's Obesity Plan, seven cities and local authorities pledged to dump junk food adverts or promote healthier ones in an effort to tackle diet related disease in their area.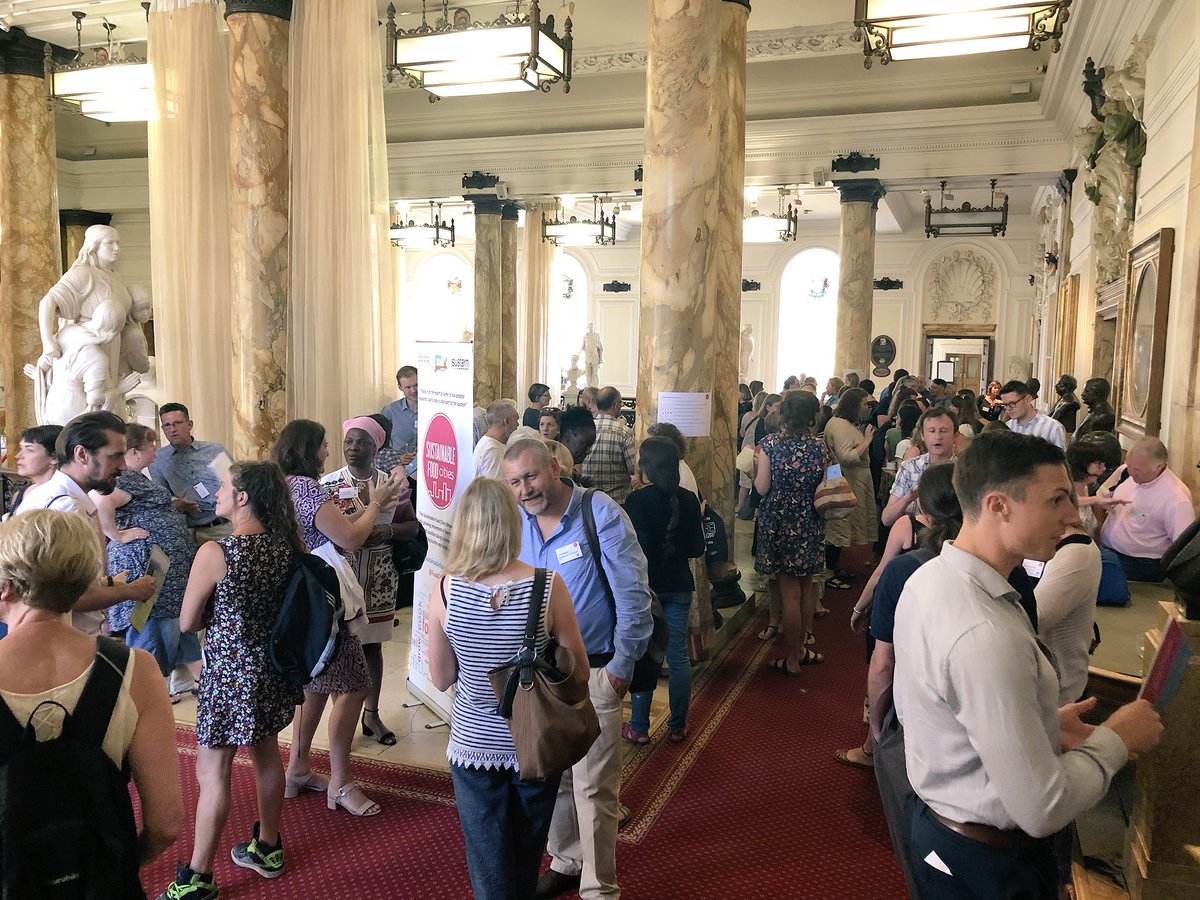 Morning workshops
A. Who, what, when and how: using effective action planning to maximise your impact
Developing an ambitious but realistic action plan is a key step if you want to transform your local food culture and food system for the better. Taking a practical and participatory approach, this workshop introduced and demonstrated the action planning process and give participants the chance to hear from a food partnership that has just completed its action plan. The workshop helped participants sort their aims from their objectives and begin to develop a plan which stakeholders feel a sense of ownership and responsibility to implement.
Leon Ballin - Sustainable Food Cities
Bryony MacFadyen - Hull Food Partnership

B. Making it all stack up: securing financial sustainability through the right funding mix
This workshop aimed to equip participants with an understanding of what is meant by a diverse funding mix. It explored different types of funding and when they might be suitable for your food partnership. This might include commissioning, income generation, crowdfunding, web sales, grants, etc. Participants heard from Sustain, Brighton and Hove Food Partnership / Food Matters on their experiences in diversifying their funding base as well as the Big Lottery, who talked about their new Partnership Fund.
Jayne Hawkins - The Big Lottery Fund
Victoria Williams - Food Matters

C. A.. a.. a.. a.. stayin' alive: maintaining an active, energetic and robust partnership
Many food partnerships face challenges associated with changing circumstances, including the funding environment, political landscape and shifting local agendas. This often results in support, buy-in, interest and energy falling off over time. How do partnerships refresh their vision and strategy and re-energise their effort? This participatory workshop explored and shared different approaches to 'staying alive', placing particular emphasis on initiatives that have had unexpected benefits in helping to re-energise strategic food work.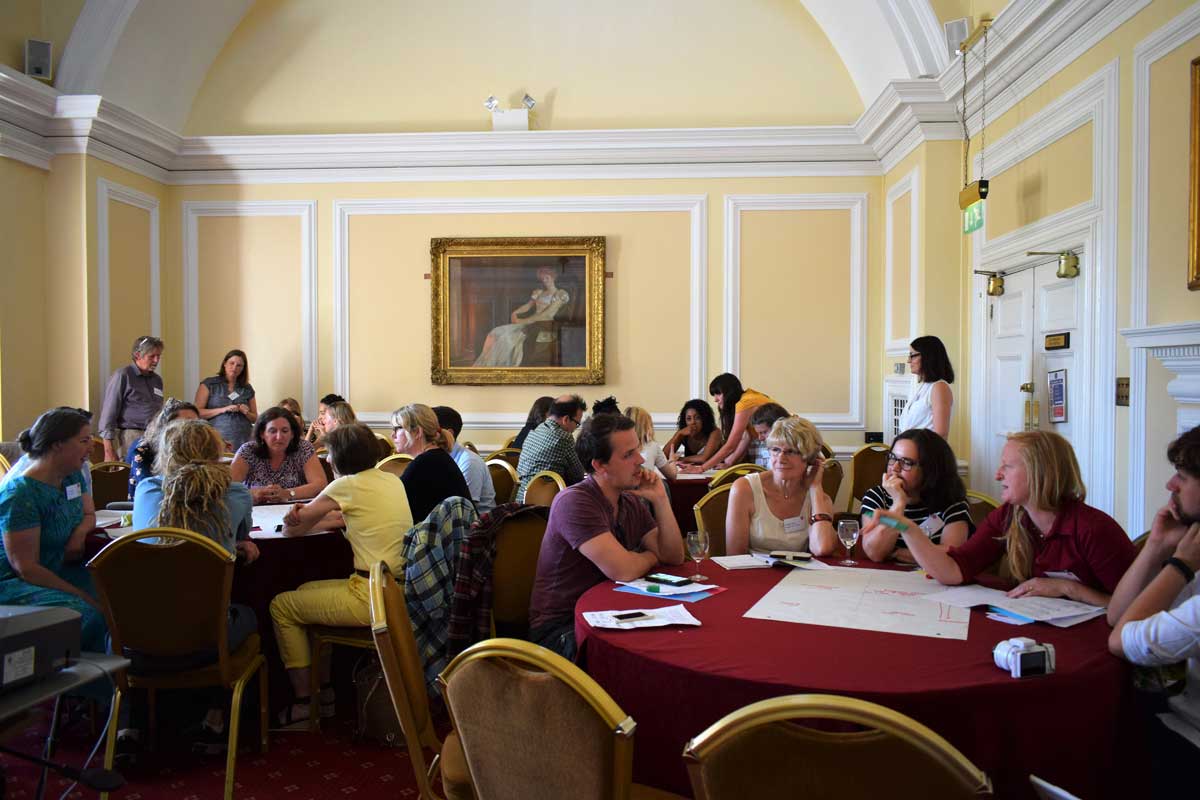 D. Action through traction: making sure your work is supported at the highest level
The success of a local food partnership can often depend on gaining recognition, buy-in and support from key individuals and institutions, from the Leader and/or Chief Executive of the Council to departmental heads and health, economic and sustainability partnership boards. This workshop used the experiences of SFC Network members and insights from people working in those institutions to help participants think about who they need to get on board, what policies and other opportunities to focus on and how to show their work is vital to achieving those institutions' goals.
Mark Fishpool - Middlesbrough Environment City

E. Veg Cities: transforming vegetable consumption and production across the UK
This workshop brought participants up to speed with the new SFC feature campaign Veg Cities: its aims and objectives, support and resources available, plans for 2018/19 and where we can make a difference working as a network. Participants heard from pioneer Veg Cities campaigns and learned from their experiences of setting up local campaigns and involving diverse stakeholders. The workshop drew on learnings from other SFC campaigns, notably SUGAR SMART, on what makes a successful campaign and reflect how this can be applied to Veg Cities.
Sofia Parente - Sustainable Food Cities
Veg Cities workshop partial conclusions
SFC Awards 2018
Download the Award applications
Aberdeen Community Food Initiatives North East & Strategy
Aberdeen Food Growing Strategy
Aberdeen Food Skills Initiatives
Carlisle - Emma Dixon and Anna Bridges Award presentation
County Durham - Liz Charles and Keith Gill Awards presentation
Oxford - Hannah Fenton Awards presentation
Food Power Conference
The Sustainable Food Cities Conference was followed the next day by the first Food Power Conference. People taking action to tackle food poverty from across the UK shared their experiences - this included many members of the SFC Network. 33 food poverty alliances working strategically to strengthen their local communities' ability to reduce food poverty came together.