This case study illustrates the role of a food partnership and a local food inequality alliance in building up evidence and capacity for a local response to the cost-of-living crisis spearheaded, in this case, by the council.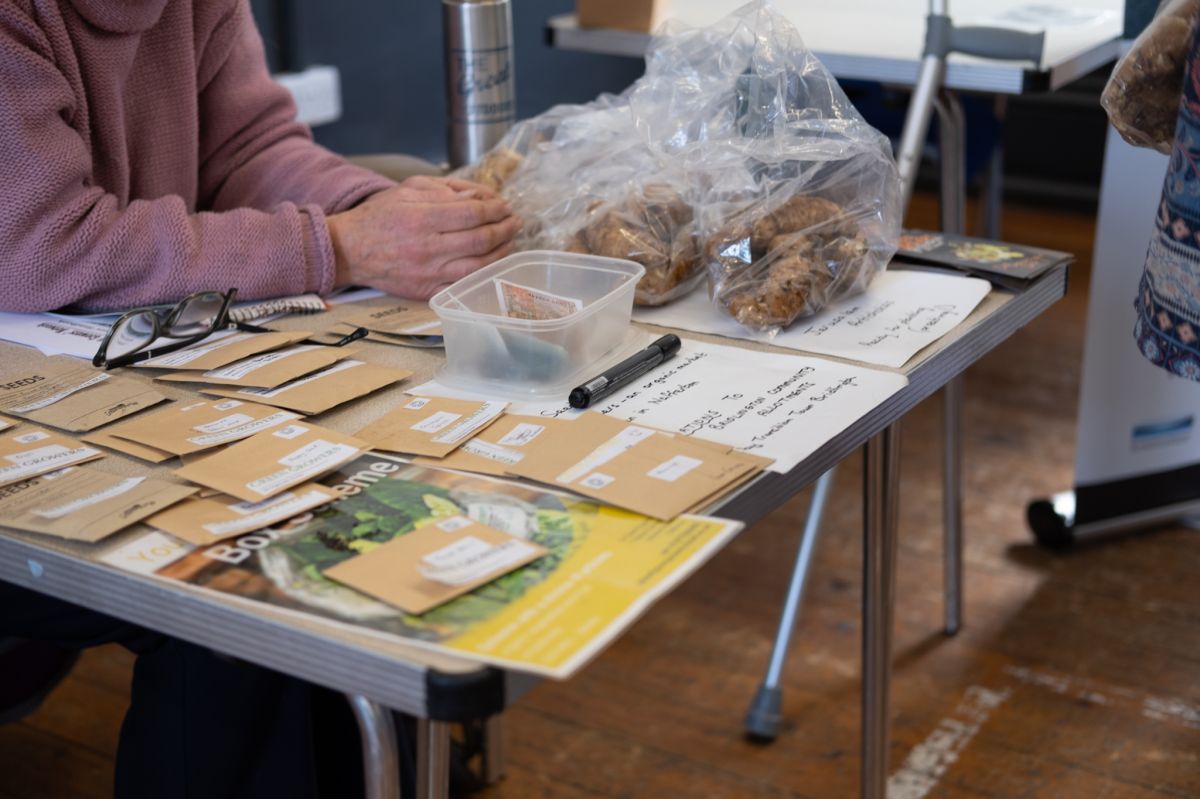 Coordination and building response from the ground-up
Hull Food Partnership employs a Food Inequality Officer to help create a joined-up approach to tackling food poverty, food insecurity and wider financial exclusion issues that lead to food poverty across the city, and work towards long-term realistic and working solutions. The role is funded by Reckitt and Hull City Council. A key role of the Food Inequality Officer is to chair the Hull Food Inequality Alliance, a network of stakeholders from the public and CVS sectors who coordinates activity and is working to produce a city-wide strategic Food Poverty Action Plan to address and mitigate the issues that contribute to food poverty.
Research and development work undertaken by the Food Inequalities Officer has been instrumental to inform the local response including detailed reports for seven area committees on food insecurity issues, which provided Hull City Council with a set of short- and long-term recommendations between June and October 2022.
Hull City Council declared a Cost-of-Living Emergency in June 2022 and established a cross organisational Cost of Living Network with six areas of focus for the development of practical solutions to support the community: Food, Fuel and Energy, Health, Employment, Money and Debt, Housing.
The Food Inequality Officer represents the concerns and needs of community food aid organisations next to the Cost of Living Network and other council led initiatives such as the Financial Inclusion Network. This ensures that council-led and CVS-led initiatives are joined up and the local response is built from the bottom-up rather than dictated from the top. So, when the Cost of Living Network helped decide the allocate the Household Support Fund across Free School Meals, Food Support and Warm Spaces, this was done with the knowledge that these areas would reach those that needed it the most and that the support offered would have the biggest impact.
Together with the Independent Food Aid Network and the Hull City Council Welfare Rights team, the Food Inequalities Officer has produced a 'Worrying About Money Leaflet' to be circulated in community food support spaces in the city, alongside an online presence with all the support offered by the city council. The Officer continues to research and map community food support spaces, which are mapped online, and shares this information with Hull City Council who then mirrors the information in their online map.
Hull Food Inequality Alliance
The alliance brings together the major stakeholders in the city from the community and voluntary sector, public sector and business, with the aim of ensuring that everyone can eat healthily every day, no matter who they are, or what they do. The group combines acting in an advisory capacity to the city council in relation to food insecurity issues with direct delivery of projects on the ground.
Members of Hull Food Inequalities Alliance have set up a public food donation campaign with the aim of increasing volumes of food donations for community food support organisations to use, entitled #HullTogether. The campaign has been supported by Hull Food Partnership, promoted via Hull Daily Mail and being funded by £25K from the Household Support Fund.
Locally, Fareshare Hull and Humber have recruited a Food Sourcing Manager who will be working with larger scale local producers, not only the large national retailers, to ensure local surplus food reaches local community food projects. While bot being a solution, this will help ensure what is produced in the region supports the region rather than go to waste. To reduce reliance on food surplus among community food projects, several community focused projects are taking place this year. For example, the Food Exchange Platform aims at getting locally produced food directly to community food aid providers – a legacy of the Hull Veg Cities campaign.
Long term action
The alliance is committed to developing a Food Poverty Action Plan which will be developed in tandem with a wider Food Strategy for the city. The food partnership has recently received a Participatory Processes grant from Sustainable Food Places to ensure participation of people with lived experience and diverse communities in the processes.
The local activity is complemented by linking up with national campaigns, for example Sustain's campaign calling for an increase in value and eligibility to the Healthy Start scheme, as well as pushing the Right to Food and Food Justice agendas – specifically engaging with young people. Recently, two successful local youth projects have obtained funding from national charity BiteBack 2030 and the food partnership will assist and support them to get their voices heard at a national level.
Hull Food Partnership are developing a relationship with local MPs and calling for action at a national level, for example by supporting Zarah Sultana's MP Free School Meals Bill and Early Day Motion.
Contact:
Anna Route, Hull Food Partnership, anna@rootedinhull.org.uk