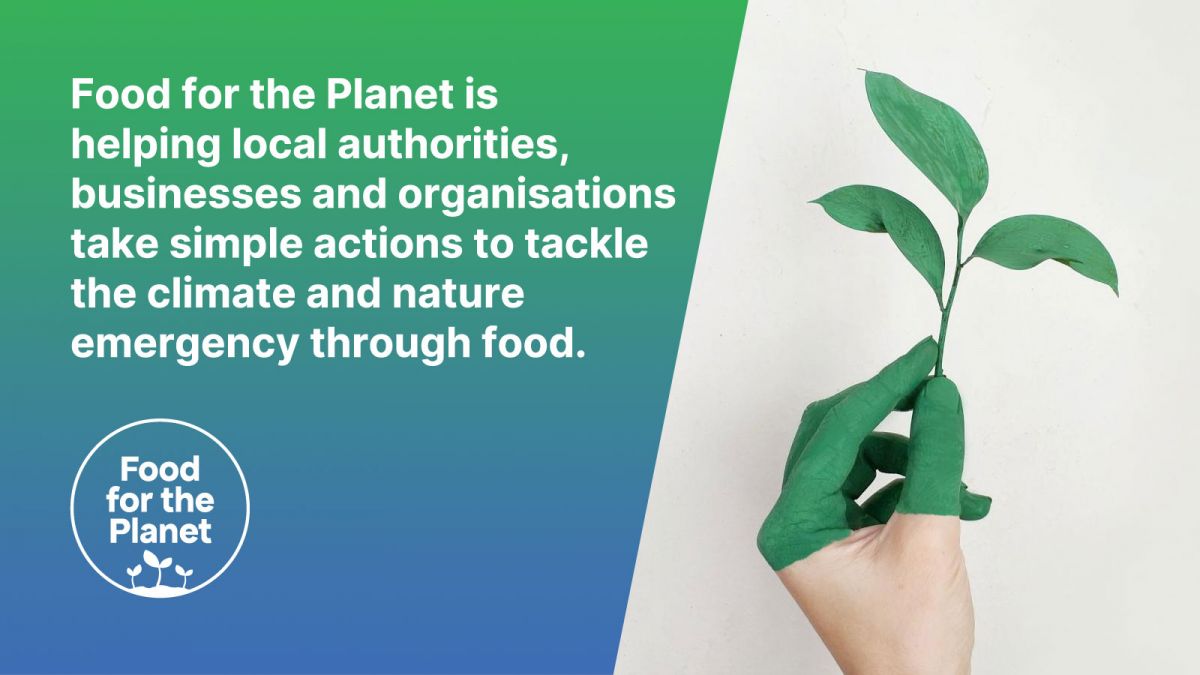 Food for the Planet is a campaign of Sustainable Food Places, led by food and farming charity Sustain.
Food systems account for up to 1/3 of global greenhouse gas emissions and are at the heart of the biggest challenges we are facing including biodiversity loss and escalating levels of obesity.
The UK will not reach its commitment to Net Zero by 2050 without transforming how land is used and reducing food waste and consumption of the most carbon-intensive foods.
We believe local authorities, food partnerships, businesses and individuals have a crucial role to play.
We need your help to get your local area taking action to reduce the impact of food on our planet.