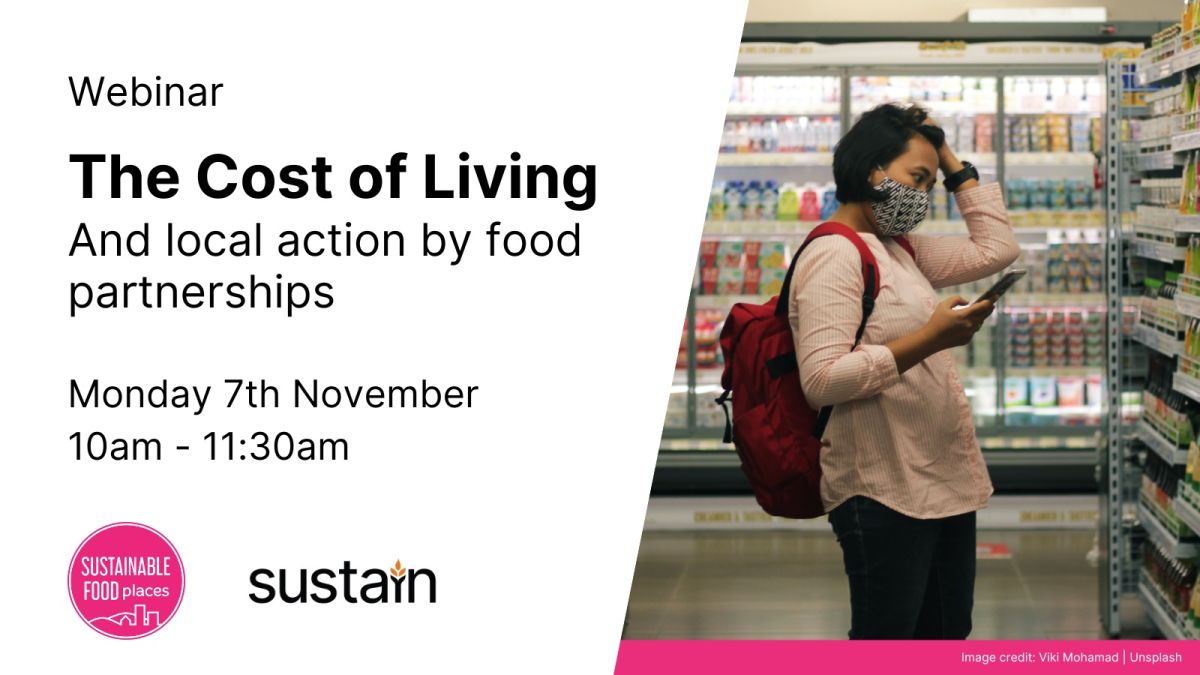 Webinar on the Cost of Living and local action by food partnerships - 7th November 10am
Sign up here to hear from the Joseph Rowntree Foundation and food partnerships for a national overview of the cost of living crisis, and some practical and innovative examples from across the network about how they are bridging local and national action.
After a national overview by the Joseph Rowntree Foundation, we will look at practical and innovative examples from across the network and how they are bridging local and national action. Brighton & Hove Food Partnership will cover the Council tax rebate donation scheme and cost of living crisis appeal whose funds will go directly to supporting the most vulnerable households in the area, as well as their lobbying of government.
Cambridge Sustainable Food will cover their Cost of Food and Living Campaign city-wide appeal to raise funds to help frontline workers in 13 existing community food schemes to provide ingredients directly to vulnerable households, as well as slow cookers. To meet shortages in surplus food and improve quality and sustainability of emergency food, they are looking at initiatives such as 'Grow a Row'.
Blaenau Gwent Food Partnership, hosted by Tai Calon Housing Association, in one of the poorest local authority areas in Wales, experiencing huge inequalities (15 years life expectancy difference between areas). The partnership is playing a pivotal role in the response, helping administer the various local and national funds available to support food groups, building the capacity of the aid network as well as working with frontline housing association staff. In addition, the Minister for Social Justice in Wales has announced £3 million of funding in July to support the development of food partnerships and help strengthen those that already exist.
We will also use the session to check in on food partnership message for government and policy makers we can raise on your behalf.