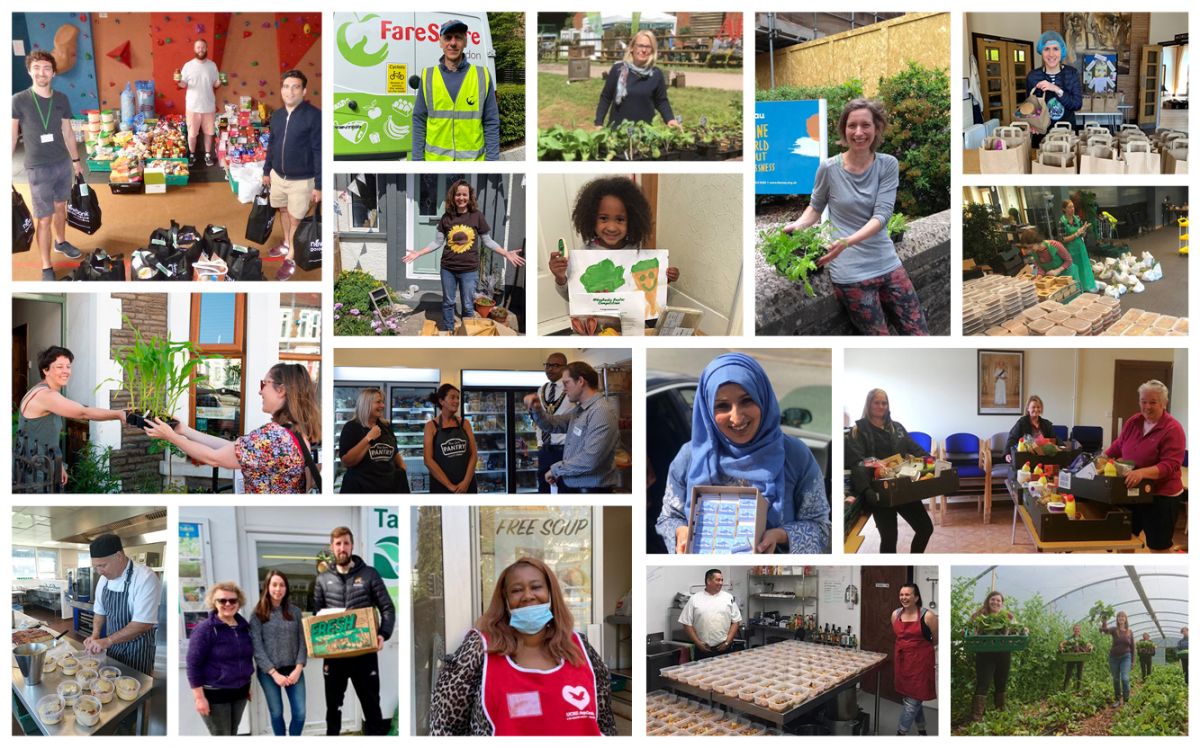 In a day of equal parts celebration and action, Sustainable Food Places wrote to the Secretary of State for Housing, Communities and Local Government Robert Jenrick asking Government to recognise the vital work of local food partnerships during Covid-19 and to support one food partnership in every local area in the UK. The letter was supported by over 40 food, farming and public health organisations, including Fareshare, Royal Society for Public Health, Councillors and Directors of Public Health, as well as academics and campaigners including Hugh Fearnley-Whittingstall, Professor Tim Lang and Jeanette Orrey MBE.
You can read the full letter here.
This direct appeal to Government was one part of a day dominated by a viral online buzz and celebration of the vital role of food partnerships followed on twitter under #goodfoodtogether #foodpartnership. In parallel, and whilst we pursue a response from the Secretary of State, food partnerships are contacting their MPs to draw their attention to the vital role they play to feed people not just in this crisis but to build a better food future.
In Cambridge, for example, the local food partnerships highlighted the start of an innovative Healthy Start fruit and veg box to those receiving Healthy Start vouchers. In exchange for Healthy Start vouchers and £2, Cambridge Food Hub and the Cambridge Organic Food Company will deliver a weekly box of fresh fruit and veg alongside tips and recipes to inspire people to cook and make the most of their boxes. In Leeds, the local food partnership highlighted their campaign promoting the uptake of Healthy Start vouchers in East Leeds and promoting local retailers. Merton celebrated the local Community Fridge Network, a network of food distribution hubs that are a lifeline to residents. In Cardiff, the partnership celebrated the work of partners during lockdown to encourage residents to grow their own food. The collective effort of organisations across Cardiff resulted in 14,000 plants and seed packs delivered to thousands of Cardiff households!
Others have highlighted the role of campaigns to build a better food future. Edinburgh, for example, celebrated their collaboration with Open Seas to ensure fish served across the city is sourced sustainably and does not endanger the biodiversity in our oceans.
Many other stories were shared during the day with over 500 posts from SFP partners, and hashtags #foodpartnership and #goodfoodtogether garnering almost 1,800,000 and 530,000 Twitter engagements respectively.
Thank you to all who participated and supported this campaign, for bringing to life the incredible work across the Sustainable Food Places Network. We will continue to pursue support for one food partnership in every local area from the Ministry for Housing, Communities and Local Government and in other arenas such as the National Food Strategy, so watch this space.