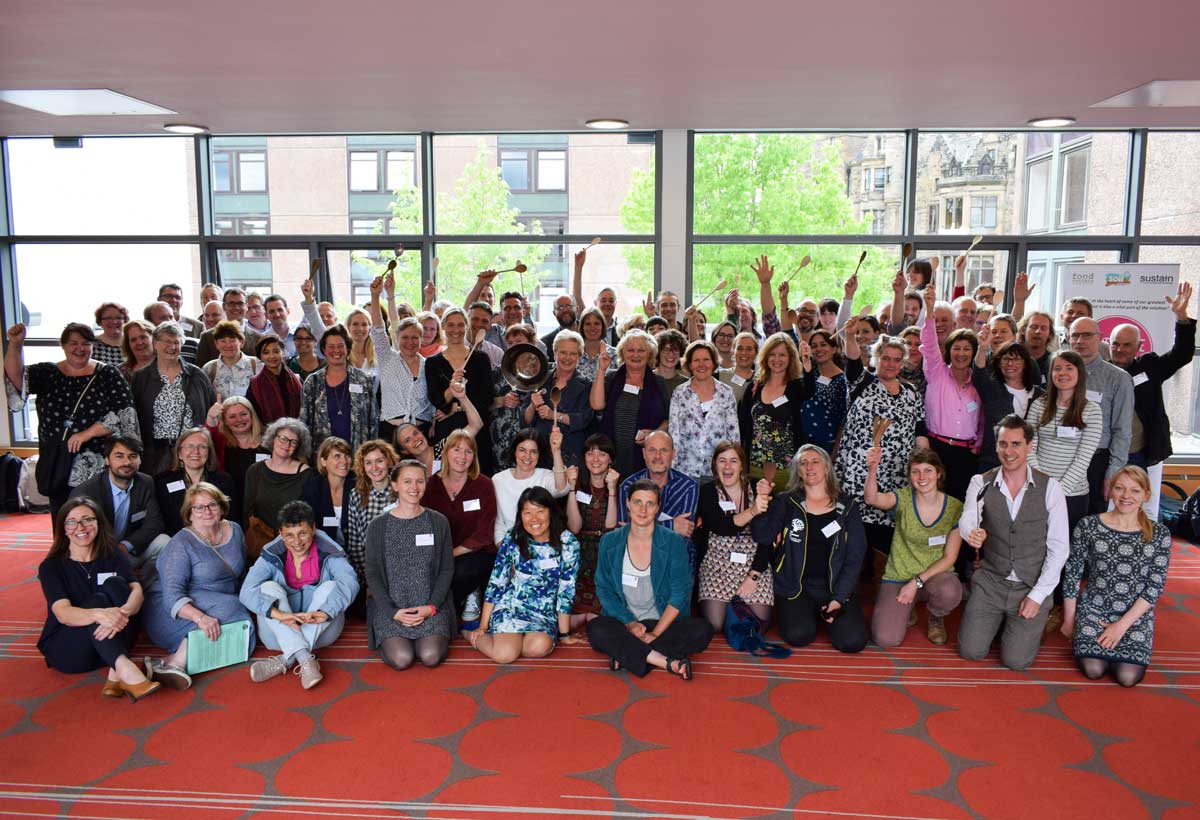 At the annual conference held in Edinburgh on the 12-13th June, the Sustainable Food Cities Network - with its almost 50 member cities, towns, boroughs and places representing some 20 million people - became a movement.
Not only did we realise that we had the potential to radically influence food policy and culture, but that actually, we were already doing it. Local food partnerships from around the UK coming together to plan a better food future is an event worth noting. This year 20 local food partnerships made up of the local authority, voluntary organisations, academics and local businesses addressed a letter to George Eustice, Minister of State for Agriculture, Fisheries and Food asking for their work to be recognised in Government policy making.
Read the inspiring blog by Ben Reynolds, Sustain - 'When a network becomes a movement....Sustainable Food Cities'
Sustainable Food Cities Award ceremony and dinner
Monday 12th of June
The 2017 SFC Awards recognised the tremendous achievements of Manchester, Middlesbrough and London in working across sectors to address issues ranging from food poverty and diet-related ill-health, food growing and community skills building, sustainable food procurement, strengthening the local food economy and reducing the ecological footprint of the food system.
See the Awards ceremony slides.
Watch Manchester's Growing in the City film projected at the ceremony.
Watch the Mayor of London Sadiq Khan acknowledging the Award and the work of the Greater London Authority & London Food Board.
Find out more about the Sustainable Food Cities Awards.
After dinner it was time to put our dancing shoes on for an invigorating and slightly explosive Ceilidh!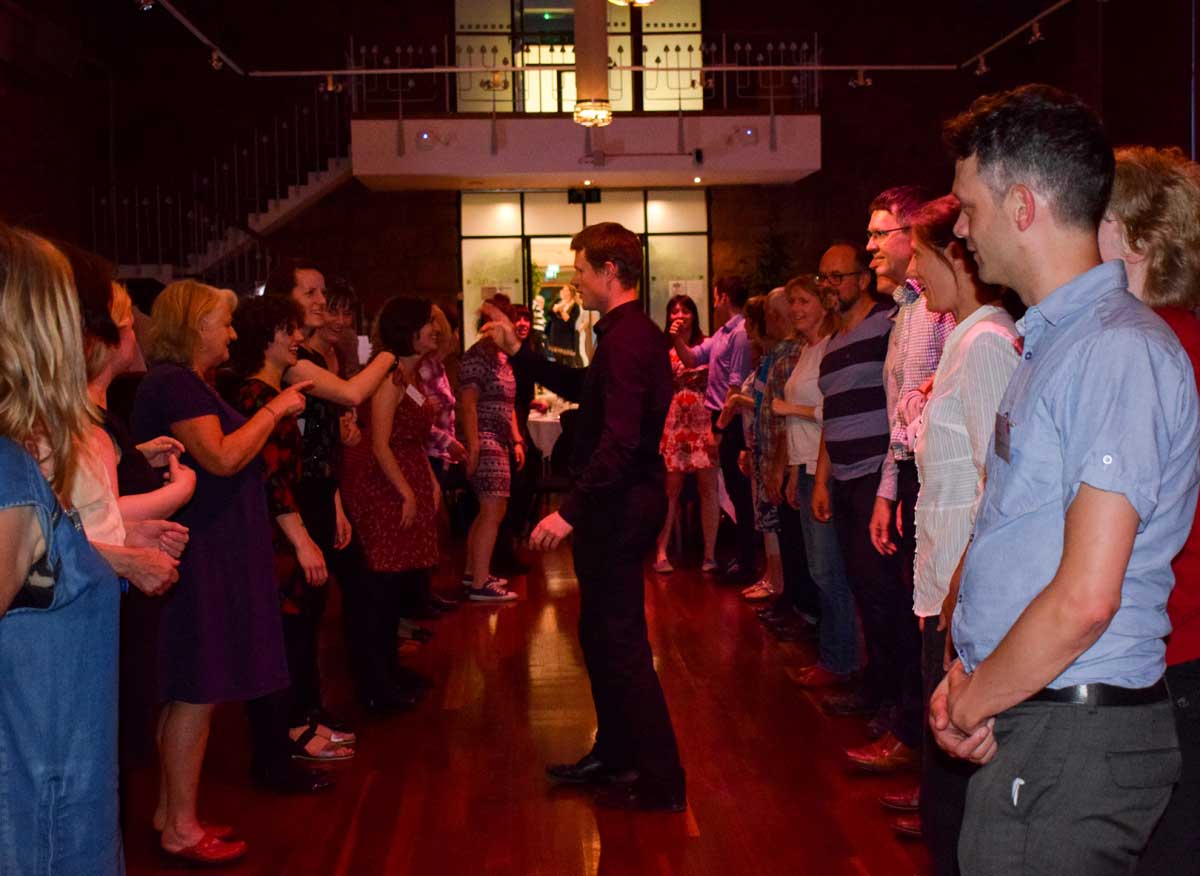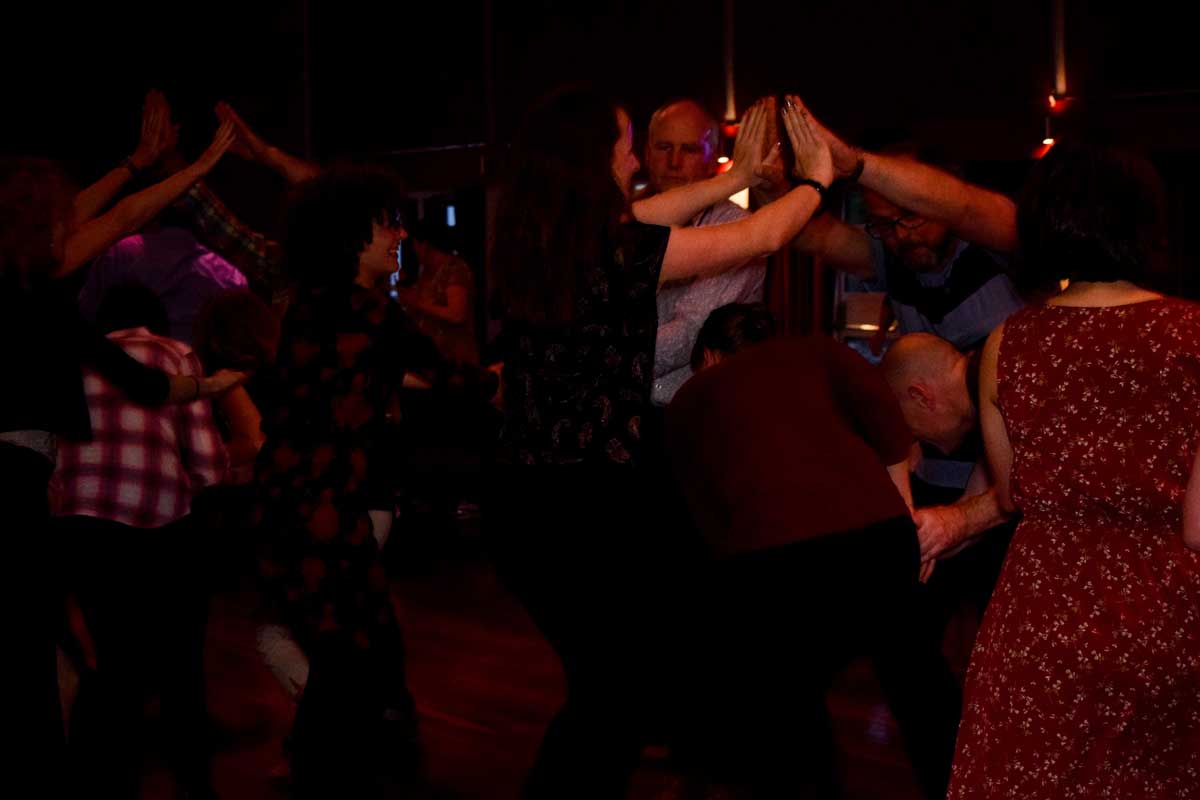 And the conference mood was set...
Conference 'Food Futures: Building a Good Food Movement for the 21st Century'
Tuesday 13th of June
For the second year, the day was brilliantly chaired by Kath Dalmeny, Chief Executive of Sustain, kicking off with a panel debate exploring the new political landscape and the obstacles and opportunities it provides for building an effective good food movement for the 21st century. We heard from George Burgess, Deputy Director Food, Drink & Trade at Scottish Government, Lesley Hinds, Chair of Edible Edinburgh, Pete Richie, Director of Nourish Scotland, Anna Taylor, Director of The Food Foundation.

See the conference programme
Workshop resources
With the intention of giving a much stronger focus on knowledge exchange on issues identified by Network members, the rest of the day was taken up by two workshop sessions. We have pulled together the presentations from each workshop and a summary was drafted by each workshop lead so that you can have a glimpse of the conversations that went on in each.
Workshop session 1
A. Bringing it all together - exploring models of multi-functional food hubs
From supporting new forms of food retail and distribution to providing training and incubation units for new food entrepreneurs or creating a space for community education and action, there is growing interest in multi-functional food hubs. This workshop will examine existing and conceptual food hub models and explore whether there are 'ideal' forms that could not only serve a wide range of local needs but also provide income streams to help local SFC programmes become sustainable.
Chair - Tom Andrews, Sustainable Food Cities
Clara Widdison, Chair of Lambeth Food Partnership Board
Duncan Catchpole, Treasurer of Cambridge Sustainable Food
Clara Walker, Executive Director, Forth Environment Link

B. Form follows function - establishing a food 'entity' that best suits your purpose
As SFC partnerships work to develop a sustainable model for their work, many are exploring what kind of legal entity will best support their role (whether as a delivery organisation and/or a 'backbone' organisation) and financial model, while not overwhelming them with governance and reporting requirements. This workshop will hear from SFC partnerships built on a range of legal entities and will explore the pros and cons of each for the functions they are working to deliver.
Chair – Sarah Davies, Sustainable Food Cities
Ian Smith, Director of Food Plymouth CIC
Vic Borrill, Director of Brighton & Hove Food Partnership
Dr Mark Fishpool, Director of Middlesbrough Environment City Trust

C. Engaging with business - gaining traction by recognising and rewarding action.
While many SFC programmes have achieved a great deal across a wide range of issues, effectively engaging with food and other businesses has often proved a harder nut to crack. This workshop examines the experiences of SFC Network members that are effectively engaging with business and explores how their local award and recognition schemes are motivating businesses to get actively involved in promoting and providing healthy and sustainable food.
Chair - James Cashmore, Soil Association Food for Life
Sam Dyer, Cambridge Sustainable Food
Sarah Watson, Sustainable Food City Bournemouth & Poole
Lucy Antal, Liverpool Food People

D. Building a local good food movement - platforms for effective engagement
A defining characteristic of advanced SFC programmes is the extent to which they have built a local good food movement involving the public, community initiatives and organisational partners from across the food sector. Engaging with such a broad range of actors and enabling them to actively participate as part of an expanding food network, however, can be resource intensive. This workshop looks at what works through the experiences of SFC Network members.
Chair - Leon Ballin, Sustainable Food Cities
Emily O'Brien, Brighton & Hove Food Partnership
Joy Carey, Director of Bristol Food Network
Hannah Fenton, Manager of Good Food Oxford

E. SFC campaigns - secrets of success and plans for the future
By focusing on a single issue of popular concern, campaigns can provide the perfect opportunity to engage with a wide range of stakeholders, build a strong sense of common purpose and drive collaborative action. This workshop will use the experiences of Sugar Smart pioneers to identify the key ingredients of a really successful campaign and will ask participants to help identify potential topics and approaches for the next national SFC campaign.
Chair - Sofia Parente, Sustainable Food Cities
Anna Taylor, Food Foundation
Jo Ralling, Jamie Oliver Food Foundation
Sophie Kirk - Bath & North East Somerset Partnership
Katie Palmer - Food Cardiff
Workshop session 2
F. Getting the basics right for those starting the SFC journey
It has become increasingly evident that the SFC programmes most likely to succeed are those built on firm foundations, involving the right people and the right process. This workshop is specifically designed to help those starting, or wanting to start, the SFC journey to get off on the right foot.
Leon Ballin and Sarah Davies, Sustainable Food Cities

G. Going from good to great - checking and improving the health of your partnership
This participatory workshop will introduce and review the new 'health check' interactive tool for assessing the strength or your SFC partnership and programme as well as providing a Q&A and learning exchange session on how to strengthen key aspects with SFC staff and practitioners.
Ben Messer, Sustainable Food Cities

H. Evidence-based action - building a research programme that serves your needs
As well as outlining the SFC national evaluation framework, this workshop will ask participants to help identify food issues on which they would like to see practical evidence-based guides on how to best drive local progress which will be developed by the Food Research Collaboration.
Mary Atkinson, Food Research Collaboration
Tom Andrews, Sustainable Food Cities
Alizee Marceau, Sustainable Food Cities
Ana Moragues Faus, Cardiff University

I. Holiday enrichment programmes - lessons from the pioneers
With the recent proliferation of, and national focus on, holiday meal and enrichment programmes, this workshop explores good practice through the experience of the School Holiday Enrichment Programme in Wales and insights from Sustain – the alliance for better food and farming.
J. Grow your own leaders - identifying, motivating and supporting local food activists
To transform food culture and the local food system you need inspired and effective good food champions and activists. This session looks at the Grow Your Own Leaders programme pioneered by Lambeth Food Partnership as well as getting insights on what works from the Big Lunch.
Sue Sheehan, Lambeth Food Partnership
Peter Lefort, Eden Project