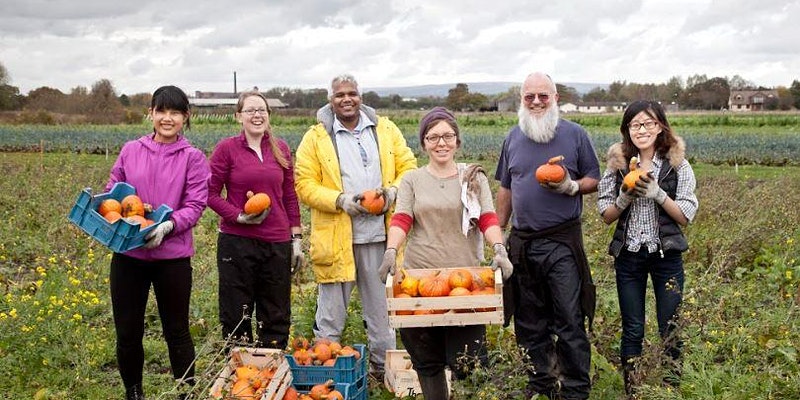 This webinar is to explore setting up and running cooperative sales and purchasing models for farmers and food systems.
How can different farms work together to run cooperative sales / purchasing systems?
What are the benefits of these systems?
How can we make them sustainable?
How can we make them successful?
Speakers:
- Helen Woodcock, Kindling Trust (Manchester). Helen was involved in setting up the Manchester Veg People model, and still plays an active role in the committee. She will talk about the Manchester Veg People cooperative of veg growers and food businesses, and some of the pros and cons of their system as it's evolved over time.
- Danny Fisher, Better Food Shed (London). Danny will give an overview of setting up this project under Growing Communities, and how they work with box schemes and farmers to create a cooperative purchasing model to support smaller scale agroecological farms.
- Alex Lawrie, Somerset Cooperative Services CIC will be on hand to answer any governance and organisational questions around setting up and running cooperative models.
Tickets:
This event is available to Landworkers' Alliance, Organic Growers Alliance and CSA Network members for free.
We welcome anyone who is not already a member to join in, but we ask for a contribution of £5 to help cover our costs. However, we greatly recommend joining as a member, there are many benefits to joining our organisations; solidarity, training, supporting your business to grow, getting essential support and guidance when you need it, campaigning for your rights and networking with like-minded people.
More info here:
We would also like to acknowledge that there is a cost to bringing you these events, so if you are a current member, but would like to contribute then please do.
Please note that the event will be on a first-come first-serve basis. Our capacity is 90 places online, but we will be selling extra tickets as sometimes people cannot make it.