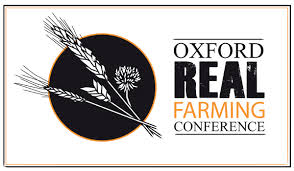 It's our first face-to-face ORFC in two years and we want to make it the best yet! If you'd like the support the conference by paying a little more for your ticket, this is your chance.
Time and time again, delegates and especially new entrants, small-scale farmers and producers, emphasise the importance of our low ticket prices and the many bursary places we offer.
For 2022, we are inviting 100 of our supporters to pay £145 (plus booking fee) to contribute to the bursary fund and help keep our tickets – especially for farmers – as affordable as possible. (We will refund you £100 in the very unlikely event we have to take the conference online – we are optimists!)
Supporter tickets will give you access to the entire 2022 conference, including the half-day workshops the day before. In recognition of your early support, we will include your name and organisation in the ORFC printed programme and on our website.
ORFC remains one of the best value (and most enjoyable) conferences in the country. It is also an important and pivotal moment in the calendar for the food and farming movement. We hope you will want to take this opportunity to show your support for a new generation of agroecological farmers and secure your supporter ticket here now.
The 13th annual Oxford Real Farming Conference will take place in Oxford on the 6th and 7th January, with half-day workshops on the 5th.