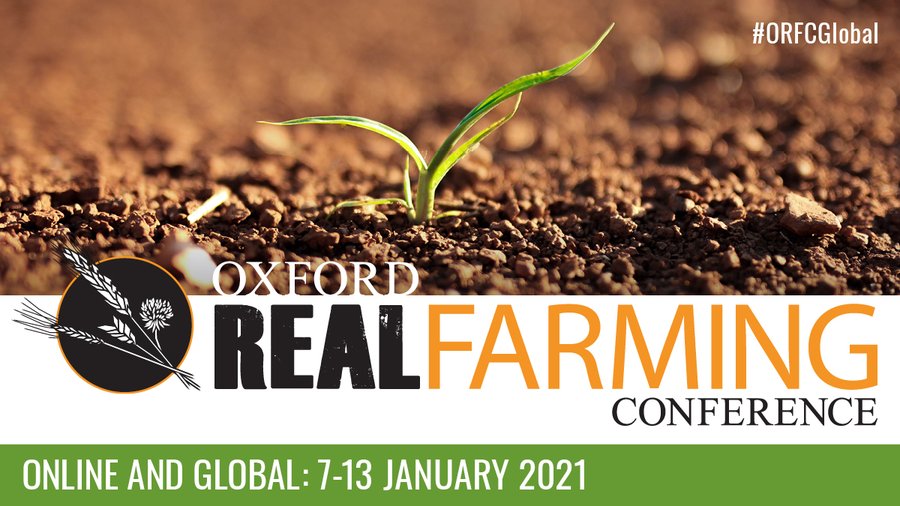 We are excited to announce that for 2021, the Oxford Real Farming Conference is going global!
It has developed over the last eleven years to become the unofficial gathering of the agroecological farming movement in the UK, including organic and regenerative farming, bringing together practising farmers and growers with scientists and economists, activists and policy-makers in a two-day event every January. Working with partners, the conference offers a broad programme that delves deep into farming practices and techniques as well addressing the bigger questions relating to our food and farming system.
This year, the seven-day online event will give farmers, food producers, researchers, policy-makers, NGOs and all those who support a better food and farming system the chance to come together as a movement, exchange ideas, learn from each other and form new alliances across six continents. It will also give us the chance to organise ahead of the climate ministers' and heads of state gathering, COP26, which the UK is hosting in Glasgow in November 2021.