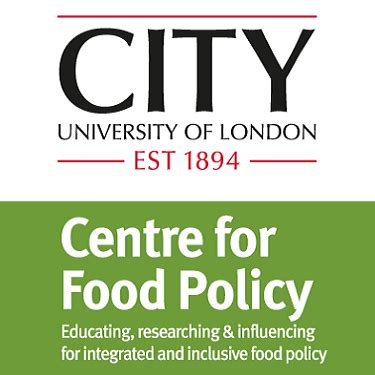 The second 2020 Food Thinkers webinar will be given by Kemi Akinola, MD of the social enterprise Brixton People's Kitchen and founder of the charity Be Enriched on Thursday 28 May 5.15pm - 6.45pm. In our Women Redesigning Food Systems series, we will maintain the focus of the planned talks but further extend it to enable the speaker to bring their particular expertise and experiences to the COVID-19 pandemic.
Delivering an emergency food service to people in London during the COVID-19 pandemic
In this webinar, Kemi will be talking about Be Enriched and Brixton People's Kitchen. The two organisations have joined forces due to COVID-19 to deliver an emergency food service across two boroughs for people not clearly able to access the national service.
She will be discussing how the need for the service and people accessing it have been changing and continue to change, how COVID-19 advice and regulations affect certain groups more than others as well as the knock on effects not immediately seen. She will be sharing information about a mobile greengrocer created as a response to observations of the lack of availability of fresh fruit and vegetables in certain areas of Wandsworth, and how recent work on the COVID-19 emergency project is influencing how this venture is going to be delivered.
The talk will be followed by an online Q&A session. The event will also be recorded and posted on our YouTube channel shortly afterwards.
Please feel free to forward this invitation on to colleagues and if you have any questions about this event please email foodpolicy@city.ac.uk.
Watch the Food thinkers Webinar Live