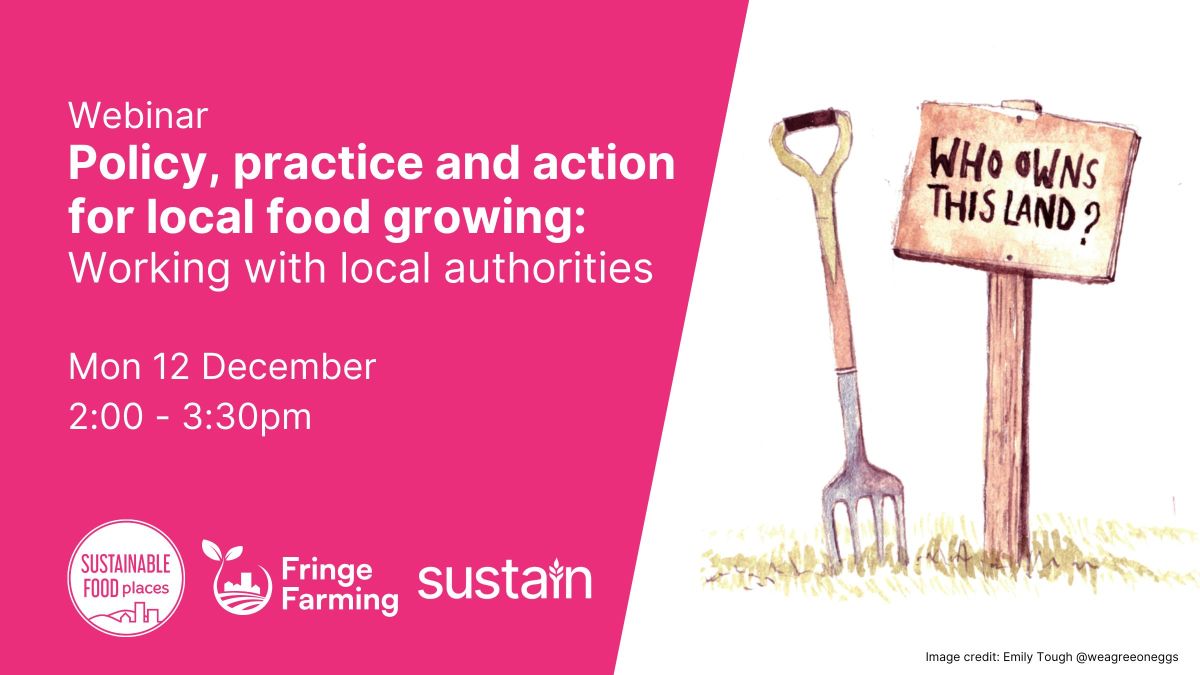 We're very pleased to share an exciting webinar Sustain have got coming up on December 12th at 2pm – Policy, practice and action for local food growing: working with local authorities.
There are heaps of benefits to growing food in and around towns and cities, but there are still multiple barriers that need to be addressed. This panel discussion is an opportunity to hear from the Fringe Farming project, city partners, council officers and fringe farmers about what work is being done at the local level to improve opportunities for food growing. We'll also hear about the Right to Grow campaign which calls for legislation to give people the right to grow food on suitable public sector land.
You can submit a question for the panel when you register, or in the Q&A at the webinar.